Making the World a Better Place For All of Us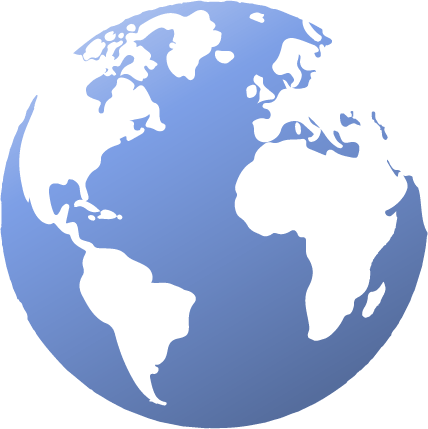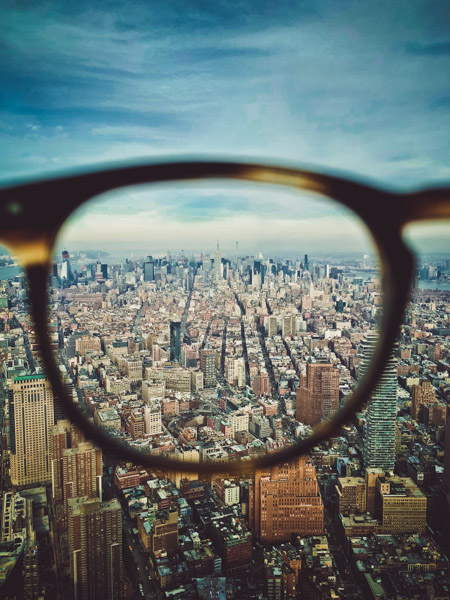 Founded by Renard Cohen & Brian Van Korn
After completing the influential documentary Groundswell Rising, Protecting Our Children's Air and Water, producer/director Renard Cohen wanted to continue his work with environmental groups such as Food and Water Watch and Delaware River Keepers Network. Renard was then asked to provide music for the juried The Earth Speaks Art Show and was moved by the power and depth of the environmentally based work.
When the show was over, the work was taken back to the artists studios. Feeling that this work should continue to inspire, the idea of a benefit, online art show was born. With donations for art downloads going to environmental nonprofits, Artists 4 Earth continues the artists mission and helps protect the earth.
In 2019, Renard Cohen and artist/musician Brian Van Korn created artists4earth.com. The site has welcomed many of the world's best artists and garnered support for groups such as Food and Water Watch, Delaware River Keepers Network and Green Amendments For The Generations.
Brian Van Korn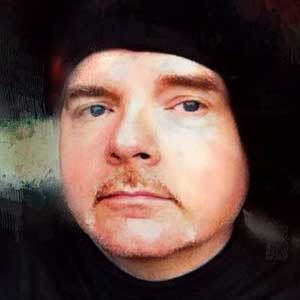 Brian has completed over 2000 digital art works. Mobile phones and tablets are his canvas. His fingers are his brushes."I work like our ancient ancestors. They used they're hands to paint on massive cave walls. In the 21st century, stone is replaced by glass tools that fit my hand.'' Brian is a cofounder of artists4earth.com
AJ Bisson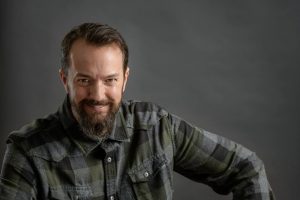 As a photographer, web developer and graphic artist with over twenty-five years experience, I offer a unique blend of skills that allow me to marry business strategy with brand identity and marketing communications. I have particular interest and lifelong love for art, design, technology and how creative methodology can best serve business objectives.
Starting in tool & die machining plastic-injection molds, I built custom wire-wrapping machines, serviced screen printing machines and coordinating production on custom components for the automotive, aerospace, military, medical and electronics industries.
Experienced in quality-control, systems analysis, auditing international standards and engineering business processes, administration, marketing & sales, I earned degrees in Communication Design & Web Development. Bisson Creative has been serving clientele throughout the Northeast since 2011.
Conny Jasper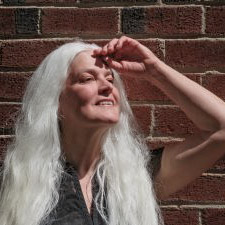 I have been involved in the creative arts since childhood and studied fine art in college. The camera has been one of my favorite tools throughout my life. I am particularly interested in light, shadows, shapes, colors, patterns, and textures and how these elements interact to create a particular mood or visual experience. I had two photographic pieces in an exhibition at the Hamilton Street Gallery in Bound Brook, NJ, and my piece entitled "The Magnificence of the Water" was sold. Additionally, my work has been on display at the Gallery on Main in Somerville, NJk Alfa Art Gallery in New Brunswick, NJ, and Inspire Gallery in Dunellen, NJ. My photographs have also appeared a number of times in the Tiferet Journal of literature and art.
Iraina Caramelli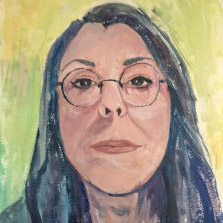 Iraina studied Fine Arts and Graphic Arts at Pratt Institute and graduated from Parsons School of Design. She works in a numerous mediums including: Alcohol Inks on Yupo Paper, Mixed Media, Acrylics, Watercolor, Alkyd, Pastels and Pen&Ink. Her eclectic work has been widely exhibited and is the recipient of many awards. Her work is included in numerous private and corporate collections. She is listed in Who's Who of American Women. Iraina lives in the Pocono Mountains where she continues to create and share her passion for the Visual Arts with her students in her ongoing classes. She is represented by the Morgan Gallery in Blakeslee, Pennsylvania.
artluvr49@yahoo.com
http://morgangalleryonline.com/Iraina/Iraina.html
Jack Swersie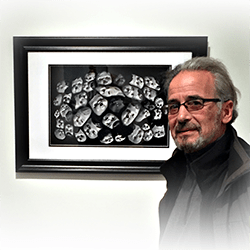 Jack Swersie is a retired entertainer, having performed a comedy show for 35 years (www.jackswersie.com). After retiring in 2015, he found himself in need of a creative outlet and in 2016 bought a camera. He is best known for creating scenes, which tell a story and photographing those scenes. As of late much of his work has become political and what he has to say is direct and profound. Recently, Jack has had two of his pieces accepted by The Center for Contemporary Political Art (www.politicsartus.org/defining/) in Washington D.C. for their show "Art in the Age of Trump." Aside from his political photo-art, you can also enjoy his popular shadow series as well as his whimsical photo-art.
Jill Swersie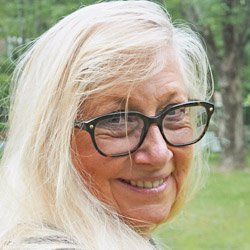 Jill has been oil painting professionally for over thirty-five years. Her work has been exhibited in art galleries and art shows in New York City, New Jersey, Pennsylvania, and Colorado. Her paintings have been seen at almost every local art venue, and her exhibition awards are numerous. Her first mural, "Art of the Dance," can be seen in downtown Stroudsburg, Pennsylvania and her latest mural greet patrons as they enter East Stroudsburg's Pocono Cinema and Cultural Center. As one of five artists selected for Adams Outdoor Advertising's ArtPop Exhibition, a larger-than-life copy of her oil painting "Man's Best Friend" was seen on billboards throughout the Pocono region in 2016. Jill has taught art at Pennsylvania's Northampton Community College and at the Pocono Arts Council. Currently, she is teaching weekly oil painting classes at the Dunmore Senior Center in Dunmore, Pennsylvania.
John Yetter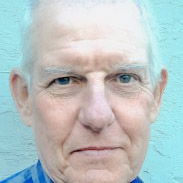 John M. Yetter. "My digital Images melt into a new gender of perception, undefinable moments are captured and resonate through this new perception. May we find the light vibrating around us, full of beauty.
https://www.jmyetterimages.com/
Laura Gonzalez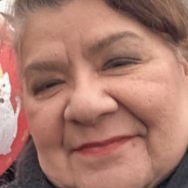 Laura Gonzalez has been a resident of the Stroudsburg area
since 1982. Her favorite subject to paint are landscapes,
seascapes and birds. Laura has displayed and sold her work at
the Pocono Arts Council, Origins Gallery, Pocono Eye Associates and Dansbury Depot to name a few.
Lauri Henninger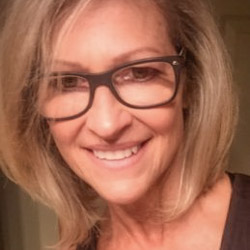 ''Painting puts me into a meditative state. Ignoring the chatter of the mind opens a deeper, quieter place for inner reflection and self-expression.''
https://www.yogaandwellnesswithlauri.com/
Maciek Albrecht

He is the founder of Magik Animation Studios. He is the creator and character designer for HBO's "Classical Baby" series. His most recent work is for HBO's Runaway Bunny. Maciek is best known for producing short animated films for Sesame Street, Scholastic and HBO. His numerous awards include, The Peabody, 4 Emmys and the Annecy Award for best feature "Close To You".
"I care deeply about the climate crisis. I'm glad my art is helping to make a difference." Maciek Albrecht
http://magikworldanimation.com
Richard Gaines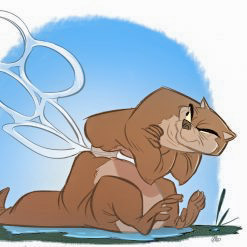 Richard Gaines is Originally from New Jersey.He attended art school in Florida. Having done conceptual work for a game studio and theme park design firm. Richard works as a freelance animator in LA . Among the studios in his current roster are Nickelodeon, Dreamworks, and Warner Bros.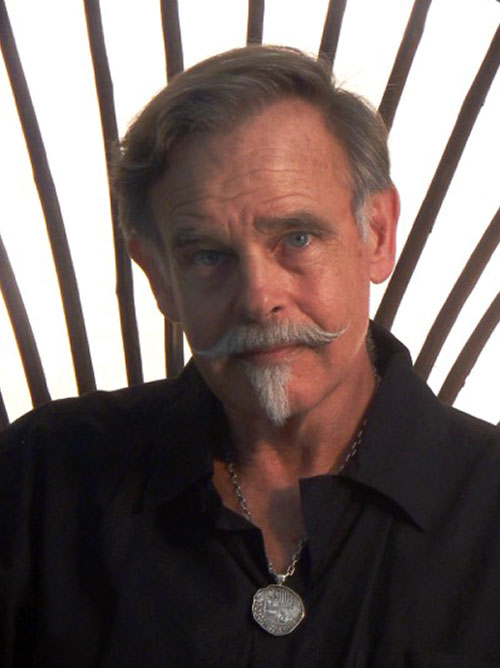 Don Maitz
Over a thirty year career, Don Maitz has produced imaginative paintings that have amazed a worldwide audience. The iconic pirate character he created for Captain Morgan Spiced Rum is his most widely recognized work.
Most Maitz paintings present a story to viewers, who respond to the enticement and allure of the image. Use of design and color shape a mood, enhanced by details which combine to entertain the viewer, and engage them with the visual experience. Most works are painted with oil colors, in the painting techniques used by the old masters. Sometimes, experimentation and innovation give rise to unique applications of traditional media.
Past clients have included the National Geographic Society, Bantam Doubleday Dell, Random House Publishers, Harper Collins Publishers, Watson Guptill, Warner Books, Sony Online Entertainment, Penguin USA, Joseph Seagrams and Sons, TV Guide, Paramount Pictures, and Warner Brothers pictures. Maitz has twice won science fiction's Hugo award for best artist, a special Hugo for best artwork. He has received a Howard award, ten Chesley awards from his peers in the Association of Science Fiction and Fantasy Artists (ASFA), an Inkpot award, a Silver Medal and certificates of merit from New York City's Society of Illustrators. Paintings have been exhibited at NASA's 25 Anniversary Show, in Cleveland OH, the Park Avenue Atrium, the Hayden Planetarium and the Society of Illustrators in New York City, NY, the New Britain Museum of American Art, CT, the Delaware Art Museum, DE, the Canton Art Museum, OH, the Florida International Museum and the South Florida Museum, FL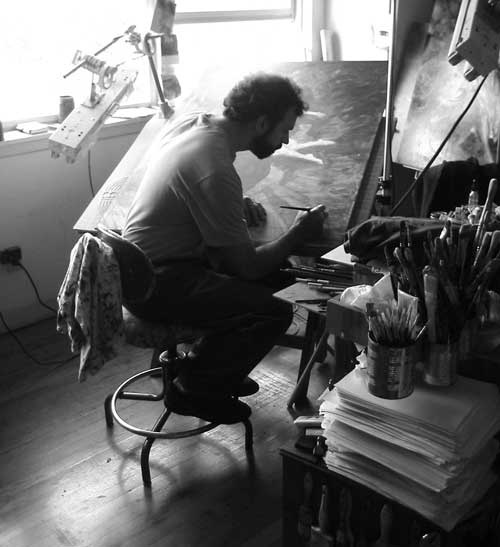 Donato
From J.R.R. Tolkiens' The Lord of the Rings to Botticellis' La Primivera, Donato Giancola balances modern concepts with traditional realism in his paintings to bridge the worlds of contemporary and historical figurative arts. His influences encompass artistic performances at the Brooklyn Academy of Music to pilgrimages to museums around the world – including the Uffizzi, Prado, Louvre and Hermitage. Donato recognizes the significant cultural role played by visual art and makes personal efforts to contribute to the expansion and appreciation of the narrative genre that extend beyond his clients and exhibitions. To those ends, the artist teaches at the School of Visual Arts in New York City, the Illustration Master Class in Amherst, Massachusetts, and mentors online through the SmArt School. He also appears at various institutions, seminars, and conventions, from San Diego to Rome to Moscow, performing demonstrations in oil paint and lecturing on his aesthetics.
Born in 1967 and raised in Colchester, Vermont, USA, art was always a passion for Donato; incessantly drawing, creating art for games, and constructing minature dioramas. Love of imaginative play dominated his childhood, both indoors and out. At the age of twenty Donato enrolled in his first formal art class thus beginning his professional training. Technical skills and aesthetics were further developed while attending Syracuse University from 1989-1992. Immediately after graduating Summa Cum Laude with a BFA in Painting, Donato moved to New York City to immerse himself in the inspired and varied art scene found there.
Formative years in the early nineties in New York were spent as the studio assistant to the preeminent figure painter Vincent Desiderio. Long days of study in the museums and galleries of New York fostered his love and appreciation of classical figurative art. Donato continues his artistic development by visiting museums and gallery exhibitions regularly, analyzing original paintings from historical artists, attending life drawing sessions, and seeking challenges within every new project. Pilgrimages to major museums and art institutions are his preferred reason to travel.
Since beginning a professional career in 1993, Donato's list of clients has grown to include major book publishers and collectors in New York to concept design firms on the West Coast: notables include The United Nations, LucasFilm, National Geographic, CNN, DC Comics, Microsoft, The Village Voice, Playboy Magazine, US Postal Service, Wizards of the Coast , Scholastic, Simon&Schuster, Tor Books, Random House, Time/Warner, The Scifi Channel, Milton-Bradley, and Hasbro. Merits range from the prestigious Hamilton King Award from the Society of Illustrators to twenty-three Chesley Awards from the Association of Science Fiction and Fantasy Artists, three Artist Hugo Awards for outstanding professional work from the World Science Fiction Society, notable awards from the Art Renewal Center, and six silver and two gold medals from the juried annual Spectrum: The Best of Contemporary Fantastic Art.
Donato lives with his wife and two daughters in Brooklyn, New York.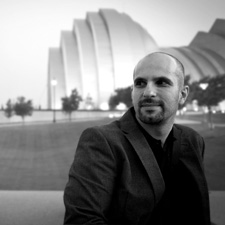 Volkan Baga
Volkan Baga, born 1977, works as a contemporary artist since he graduated in 2002 from the University of Applied Sciences of Würzburg in Illustration. His classical, but at the same time contemporary style uses surrealistic and fantastic components. Among his mentors are Nicolai Sarafov, Erwin Grießel and Syd Mead. In 2005 he assisted American artist Donato Giancola in his studio in New York. Since that time, Volkan focuses on oil painting and works for art collectors, book and game publishers such as Hasbro, Wizards of the Coast, the Random House Group and Ravensburger.
Since 2005 he regularly contributes works to the internationally published trading card game "Magic – The Gathering", which has since grown into a worldwide player base and community in the double-digit million range. Volkan's best-known Magic paintings include "Elspeth Knight-Errant", "Snapcaster Mage", the series of "Mox" artifacts and "Resplendent Angel."
Volkan's works have been published in numerous international books, magazines and other publications like Spectrum: Best in Contemporary Fantastic Art, Infected by Art and Art Renewal Center Catalog. In 2009 he won a Chesley Award given out for excellence in genre art. He won the Second Place Prize in the category "Imaginative Realism" of the Art Renewal Center Competition "2013-2014 International ARC Salon". One of his portraitures was selected for the exhibition in the National Portrait Gallery London by the Jury of the "BP PORTRAIT AWARD 2014" competition. Several other pieces of his works have been nominated for awards.
Volkan lives in his city of birth, the historic Würzburg and devotes himself to personal works of art beyond his commissions.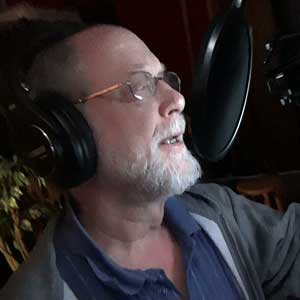 Renard Cohen - founder
Renard is an Emmy Award winning television producer composer/singer and songwriter. Renard has worked with media companies that include PBS, National Geographic, The Food Network, and Sesame Street International. Renard's environmental documentary, "Groundswell Rising'' is being used to alert the world about the dangers of fracking. The film has been instrumental in helping Scotland to ban the process. groundswellrising.com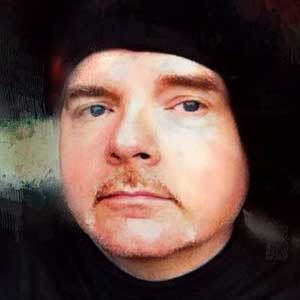 Brian Van Korn - founder
Brian, an award winning producer musician and artist, brings his many years of experience in multimedia production to Artits 4 Earth. Brian oversaw the first publishing of The Big O Art Collection featuring Roger Dean and Oscar winner H.R. Gieger. The company also printed Dean's and Giegier's first edition art books. Brian has created over 2000 works of art using his mobile phone and tablet as his paint and canvas. Past clients and projects include Sony, MTV, VHI, PBS, and Comcast as well as Oscar and Grammy winners.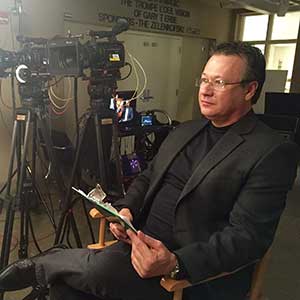 William H. Niemeyer Art Curator
Writer, producer and director of the film Art of the Fantastic: A Journey into Creation.
Art Of The Fantastic Film: LINK
William, an avid investor and collector of art, was the owner and director of the Atlas Fantasy Art House Gallery. He brings many of the world's greatest figurative artists to artists4earth.com.
First and foremost an environmentalist, William is a Physician Assistant with a focus on Emergency and Internal Medicine. Prior to medicine, William was a weather forecaster in the Air Force.
"It is my hope and intention that my involvement with artists4earth.com will culminate in a better appreciation of the connection between art, science and our environment. After all, we are literally in this together and together we can make a difference".
~ William H. Niemeyer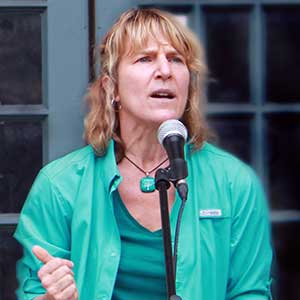 Maya van Rossum
Maya van Rossum is the Delaware Riverkeeper and has led the Delaware Riverkeeper Network (DRN) since 1994. DRN is a grassroots advocacy organization working throughout the 4 states of the Delaware River watershed (NY, NJ, PA & DE) and at the national level.
She is also the founder of the national Green Amendments For The Generations organization and author of a book titled "The Green Amendment, Securing Our Rights to a Healthy Environment" which was selected as the 2018 Living Now Evergreen Awards GOLD Winner in the Nature Conservation category. The Living Now Evergreen Book Medals were founded to "commemorate world-changing books. Green Amendments For The Generations Is working nationwide to secure constitutional recognition and protection of the inalienable rights of all people. Regardless of race, or income, protections of , clean air and water, a stable climate and a healthy environment. When passed, Green Amendments mean that environmental rights are protected as firmly as other fundamental rights like the rights to free speech, freedom of religion, and the right to bear arms.
* Founder of the Green Amendment For The Generations Movement
* Author of The Green Amendment, Securing Our Right to a Healthy Environment
* Also serving for over 26 years as the Delaware Riverkeeper & leader of the Delaware Riverkeeper Network
Website: DelawareRiverKeeper.org
Green Amendments For The Generations
Website: GreenAmendments.org
Twitter: @MayaKvanRossum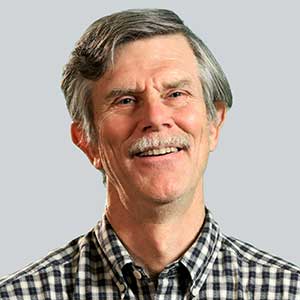 Mark Lichty
Mark's life life long social activism includes working with..
"Project for Nuclear Awareness", "Common Cause and The
Sierra Club."
Mark is Chairman of the "Active Surveillance Patience International."
Founding member of the "The Earth Speaks Art Project"
Exc.Prod of "Groundswell Rising."
Mark travels the world raising awareness of how fracking deeply affects communities.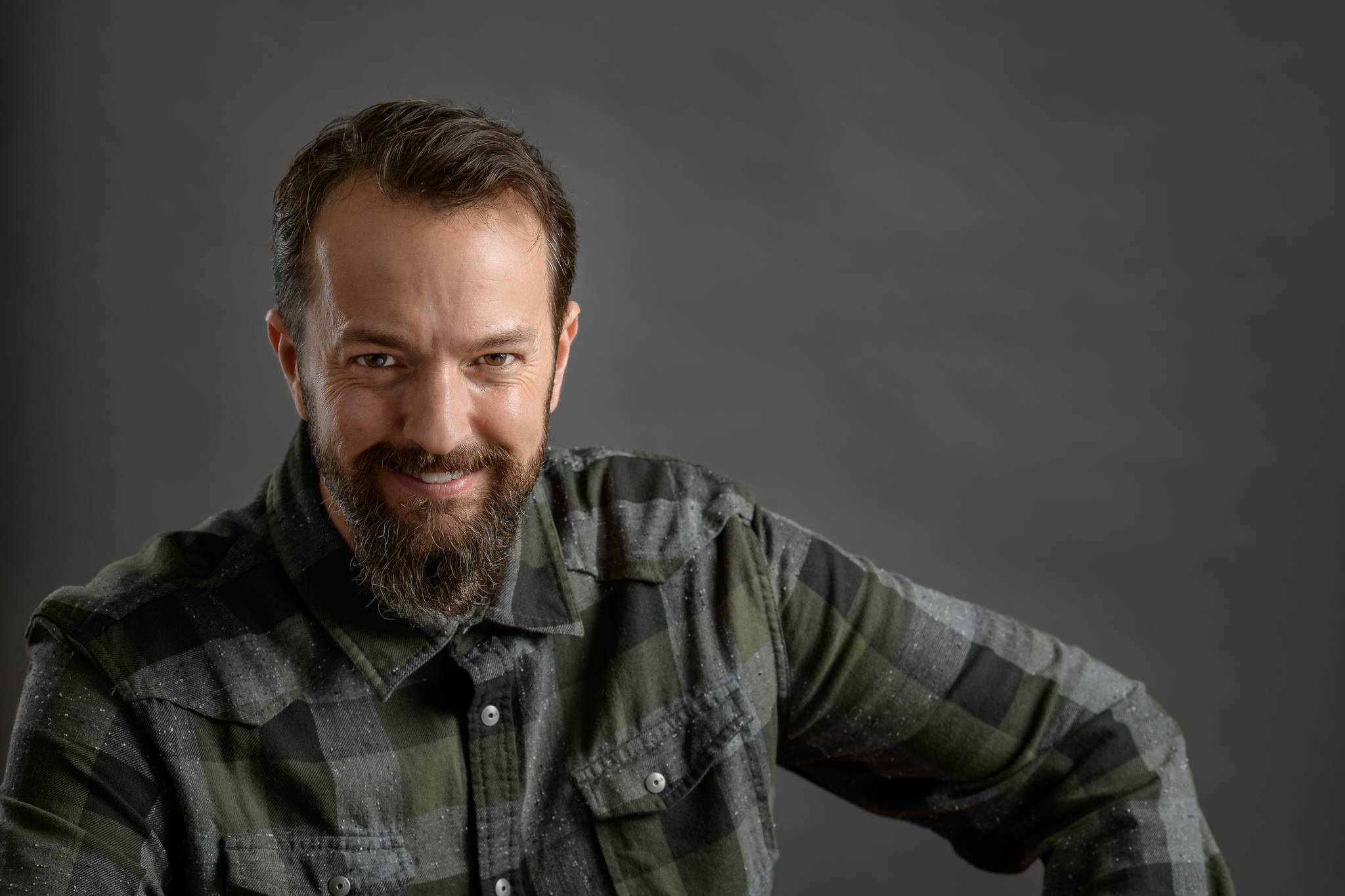 AJ Bisson
As a photographer, web developer and graphic artist with over twenty-five years experience, I offer a unique blend of skills that allow me to marry business strategy with brand identity and marketing communications. I have particular interest and lifelong love for art, design, technology and how creative methodology can best serve business objectives.
Starting in tool & die machining plastic-injection molds, I built custom wire-wrapping machines, serviced screen printing machines and coordinating production on custom components for the automotive, aerospace, military, medical and electronics industries.
Experienced in quality-control, systems analysis, auditing international standards and engineering business processes, administration, marketing & sales, I earned degrees in Communication Design & Web Development. Bisson Creative has been serving clientele throughout the Northeast since 2011.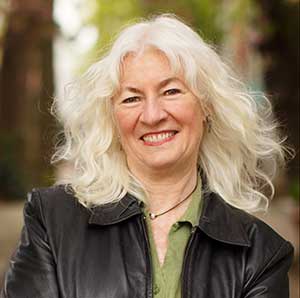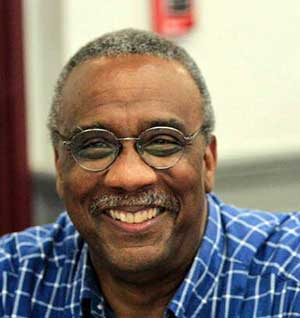 Greg Watson
Greg is Director of Policy and Systems Design at the Schumacher Center for a New Economics. His work currently focuses on community food systems and an initiative to improve global systems literacy. Greg has spent over 40 years learning to understand systems thinking as inspired by Buckminster Fuller and to apply that understanding to achieve a just and sustainable world. He has served on the board of the Buckminster Fuller Institute and as a juror for the Buckminster Fuller Challenge.
In 1978 he organized a network of urban farmers' markets in the Greater Boston Metropolitan Area. He served as Commissioner of Agriculture in Massachusetts from 1990 to 1993 and again from 2012 to 2014 when he launched a statewide urban agriculture grants program.
Greg gained hands-on experience in organic farming, aquaculture, wind-energy technology, and passive solar design at the New Alchemy Institute on Cape Cod, first as Education Director and later as Executive Director. There he led the effort to create the Cape & Islands Self Reliance energy cooperative. He served four years as Executive Director of the Dudley Street Neighborhood Initiative, a multicultural grassroots organizing and planning organization where he initiated one of the nation's first urban agriculture projects (anchored by a 10,000 square foot commercial greenhouse).
Watson was the first Executive Director of the Massachusetts Renewable Energy Trust (now the Massachusetts Clean Energy Center). In 2005 he coordinated the drafting of "A Framework for Offshore Wind Energy Development in the United States" and the following year founded the U.S. Offshore Wind Collaborative. Watson was part of the team that landed the National Wind Technology Testing Center in Massachusetts. He served on President-elect Barack Obama's U.S. Department of Energy transition team in 2008.
In 2015 he founded the Cuba-U.S. Agroecology Network (CUSAN) following a trip to Cuba to learn about its agroecology system. CUSAN links small farmers and sustainable farm organizations in both countries to share information and provide mutual support.
Click here to read Greg Watson's essay In Search of Integrity.
The Resolution Media Fund 501C3
Fiscal Sponsor of Artists 4 Earth
The Resolution Media Fund was founded in 1992 by filmmakers Matt and Renard Cohen. Their company Resolution Pictures won an Emmy for the PBS series Seasoned With Spirit. They have produced specials and series for broadcasters including, PBS, Food Network, IBM, and National Geographic. The Media Fund was instrumental in raising funds for the documentary Groundswell Rising.
RESOLUTION MEDIA FUND MISSION STATEMENT:
The mission of the Resolution Media Fund is to create films, music, educational materials, projects and programs that support our environment, civil liberties, equality and fairness.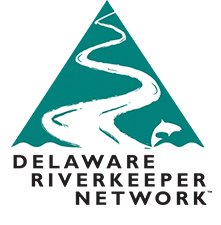 Delaware Riverkeeper Network protects the drinking water for the people of Pennsylvania, New York, New Jersey, Delaware and Maryland.

Green Amendments For The Generations, is working to establish environmental protections in State and Federal Constitutions. Environmental progress is subject to the Presidential Pen. Constitutional Amendments are not!
Reach out!
Let us know if you have questions, comments or feedback!
*If you are not a robot - fill this in!