Blog & Posts
Stay up to date! 
Artists 4 Earth Launch New Website! 
August 2021
In July, Brian and Renard of Artist 4 Earth partnered with AJ Bisson from Bisson Creative, Inc. to develop a new, contemporary site with increased functionality and user friendliness. 
After weeks of building, updating and refining – we are proud to introduce our new website!
Please explore, inspect and let us know your feedback or suggestions for improvement! We will have more surprises on the way – so check back, share this site and help us to improve, evolve and move further along the path towards environmental protection while celebrating incredible talented artists!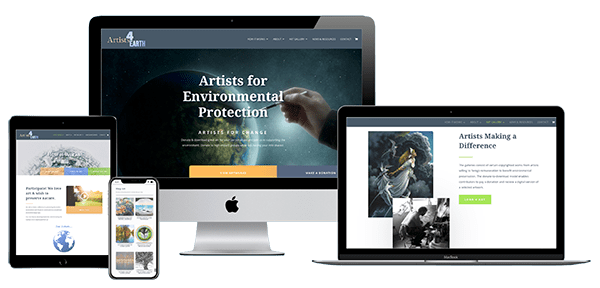 Reach out!
Let us know if you have questions, comments or feedback!
*If you are not a robot - fill this in!